Sessions
Hit the water with a limited number of participants. Just choose the right session, select the desired date and book your ticket. We are looking forward to you!
Always included: water ski & life jacket
Different payment methods, fast and save
Early Board
Start your day right. Our Early Board takes place from Monday to Friday from 8 to 10 am.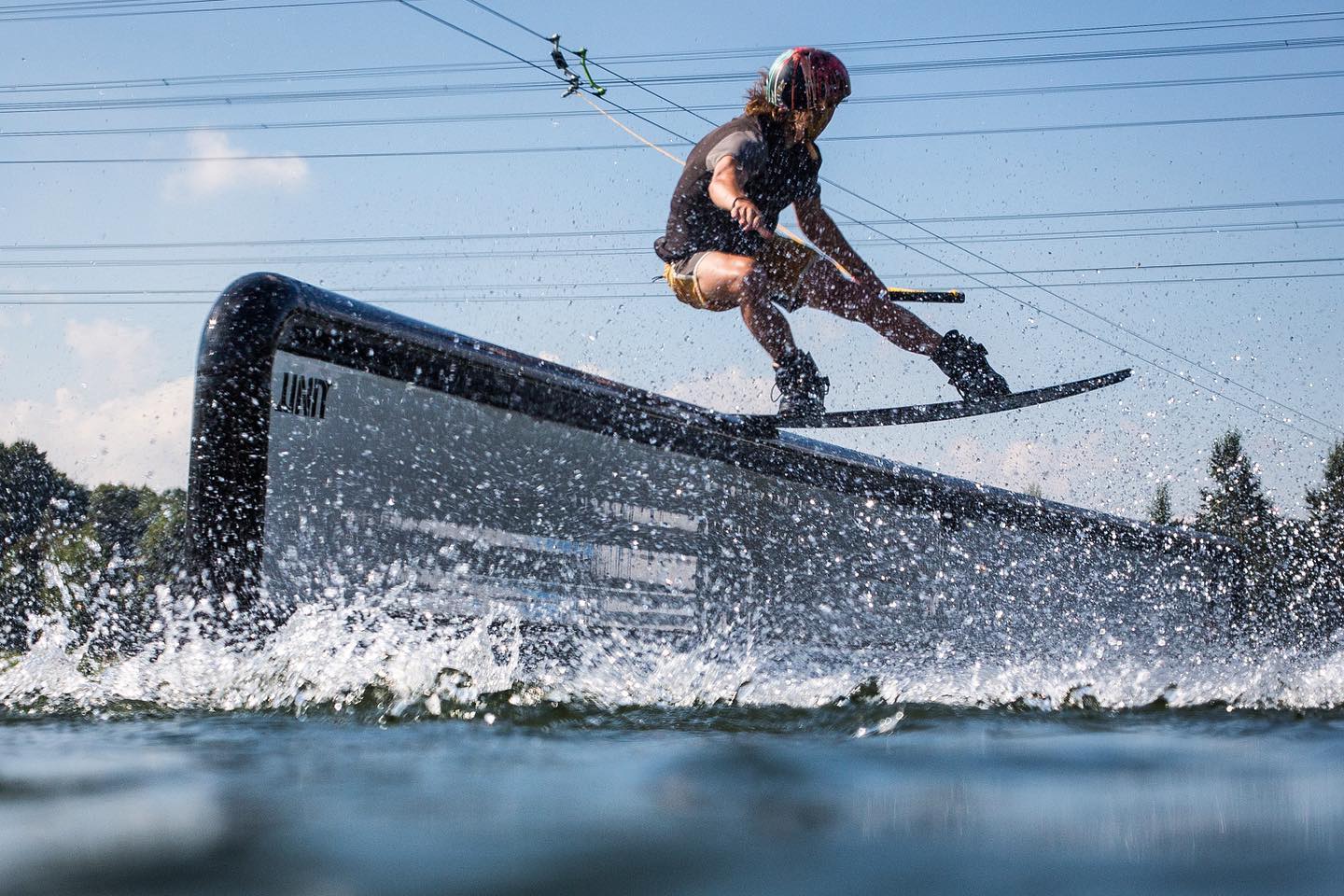 Wake Session
Wakeboarding together outside normal opening hours. Perfect to learn new tricks.
Slow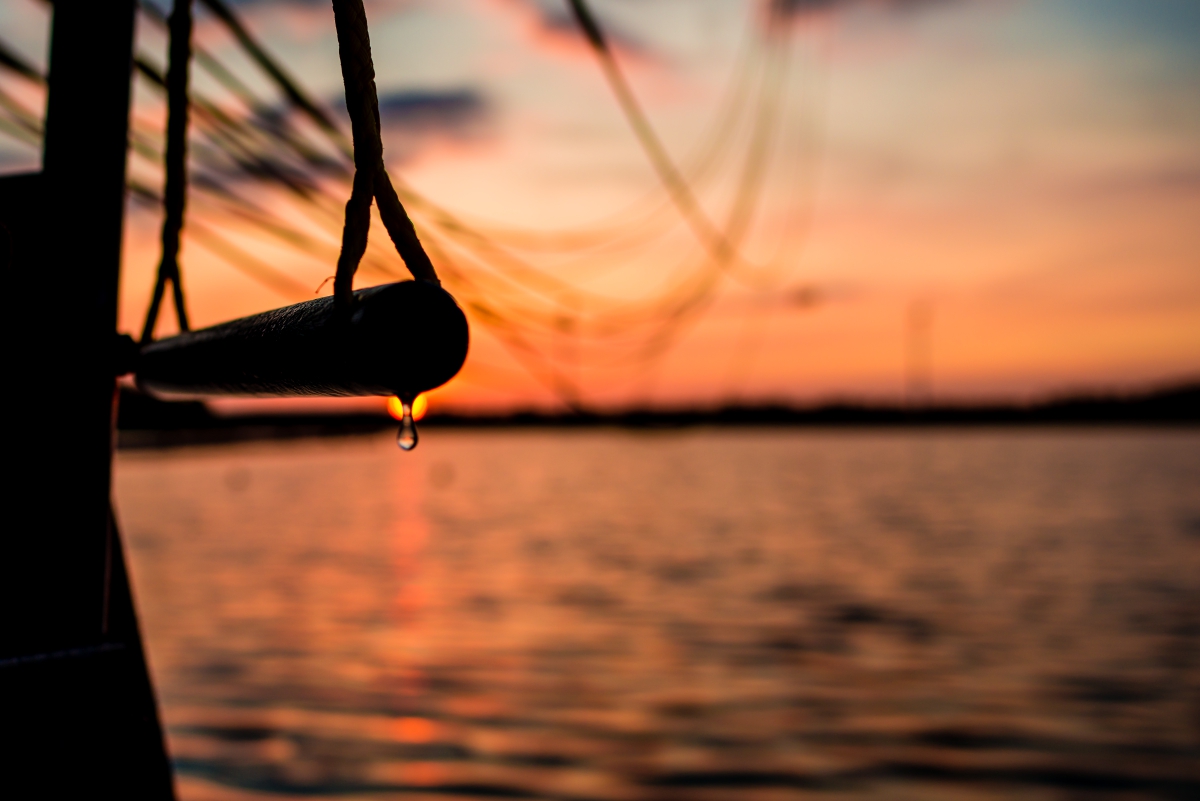 Sunset Session
Enjoy your end of the day on the water on Mondays and Thursdays, during the last two hours.
Slow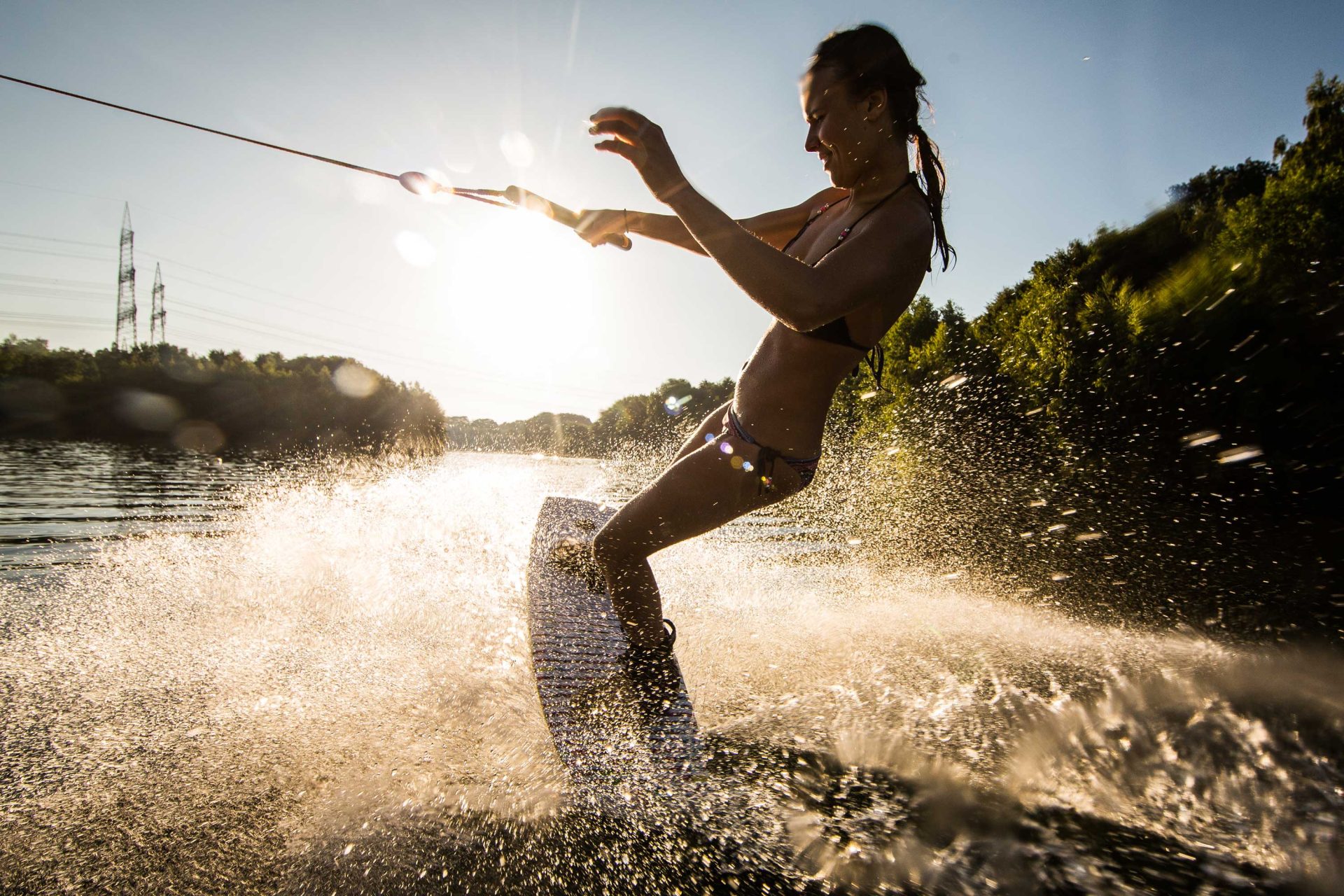 Girls Wake Session
Girls only! Let the others motivate you and enjoy a special kind of girls' round.
Slow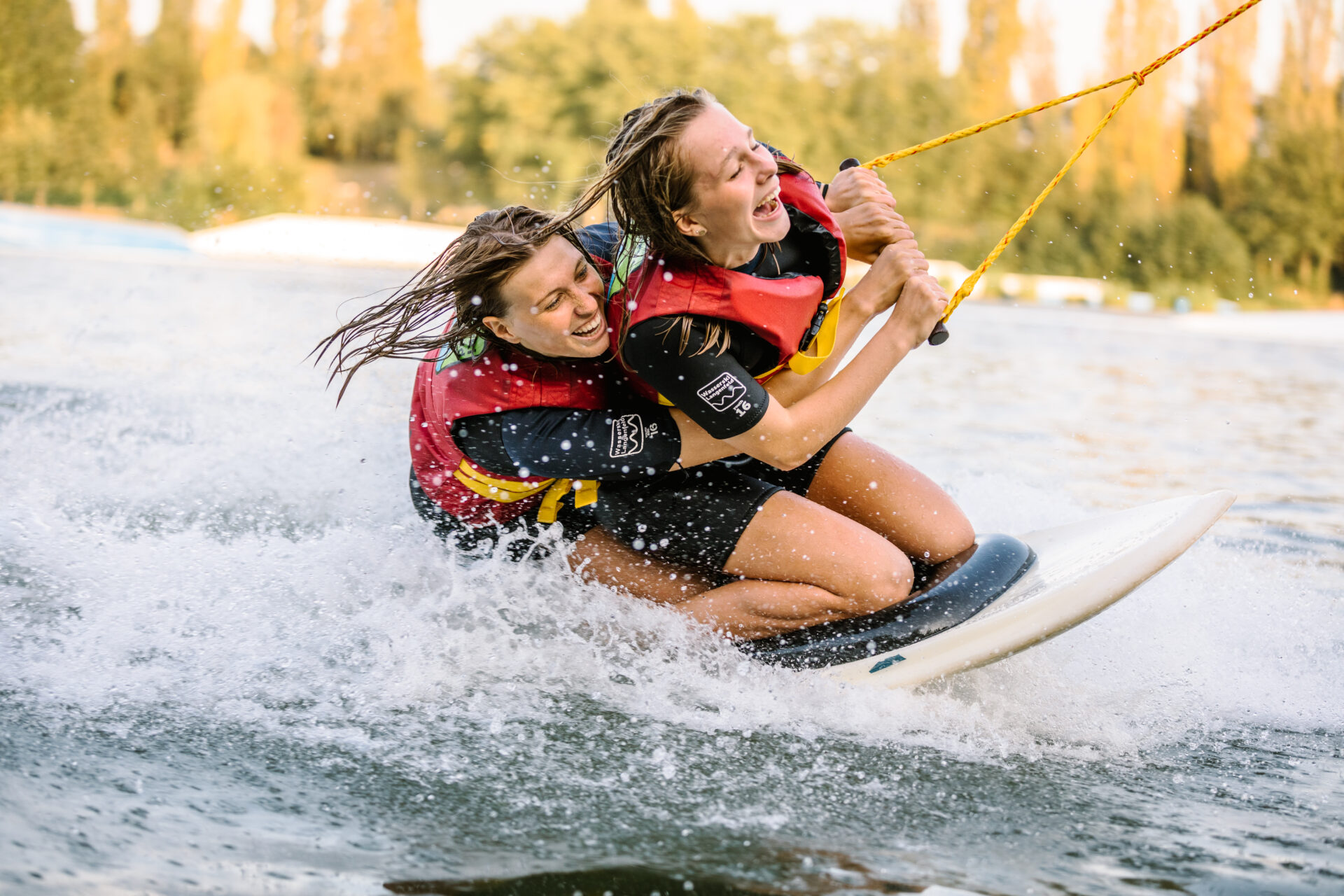 Kids Session
Practice for two hours on cable 3. Two coaches will individually address the kids up to 16 years of age.
Advantages
reusable
Contactless payment at ticket counter, kiosk & shop
Go to the cable directly with your prebooked online ticket
Linked with your prepaid account
RFID System
What is it and how does it work?
Your online ticket is stored electronically on your RFID wristband and gives you access to the cable. You buy it once at your first visit for 5,-. After that it can be used again and again.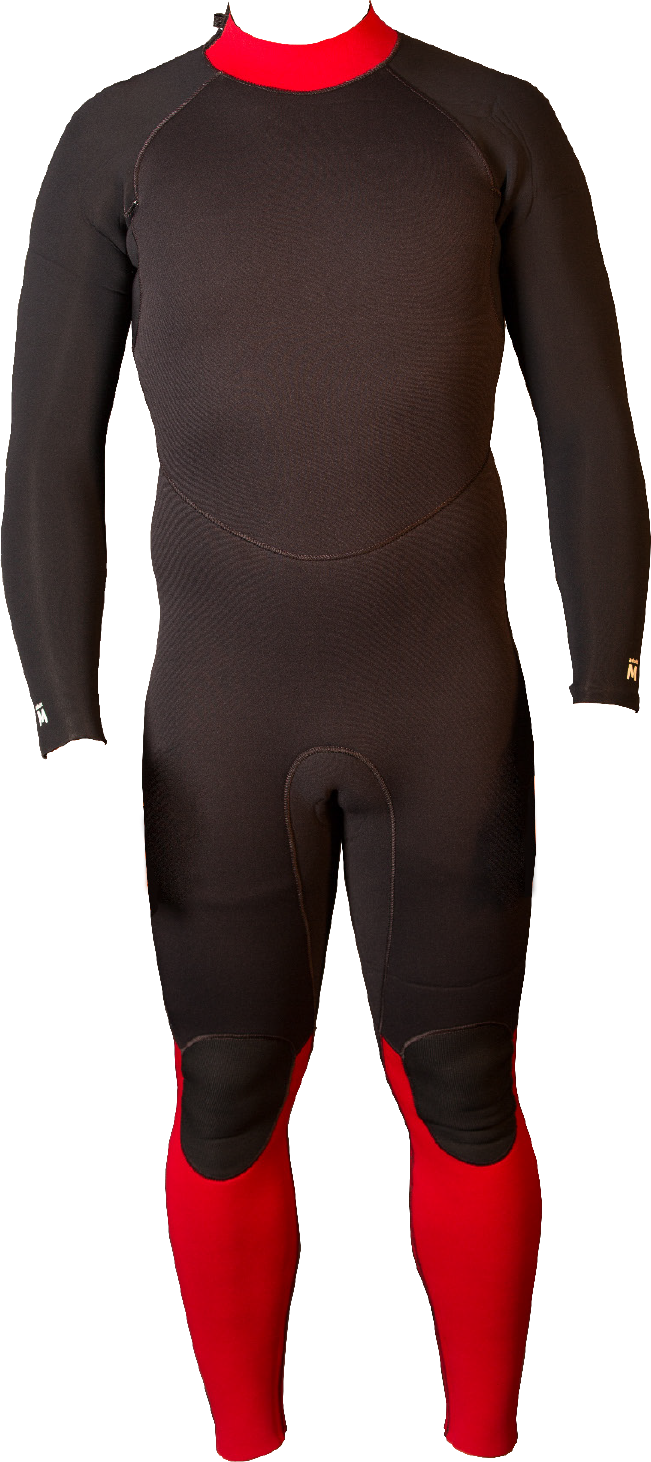 Rental
Wetsuit
Wetsuits for every weather condition and in each size.
Wakeboard
Choose between a beginner or an advanced board.
Pro Wakeboard
Helmet included. Suitable for the usage of features.
Life vest & ski
Included within every ticket / session.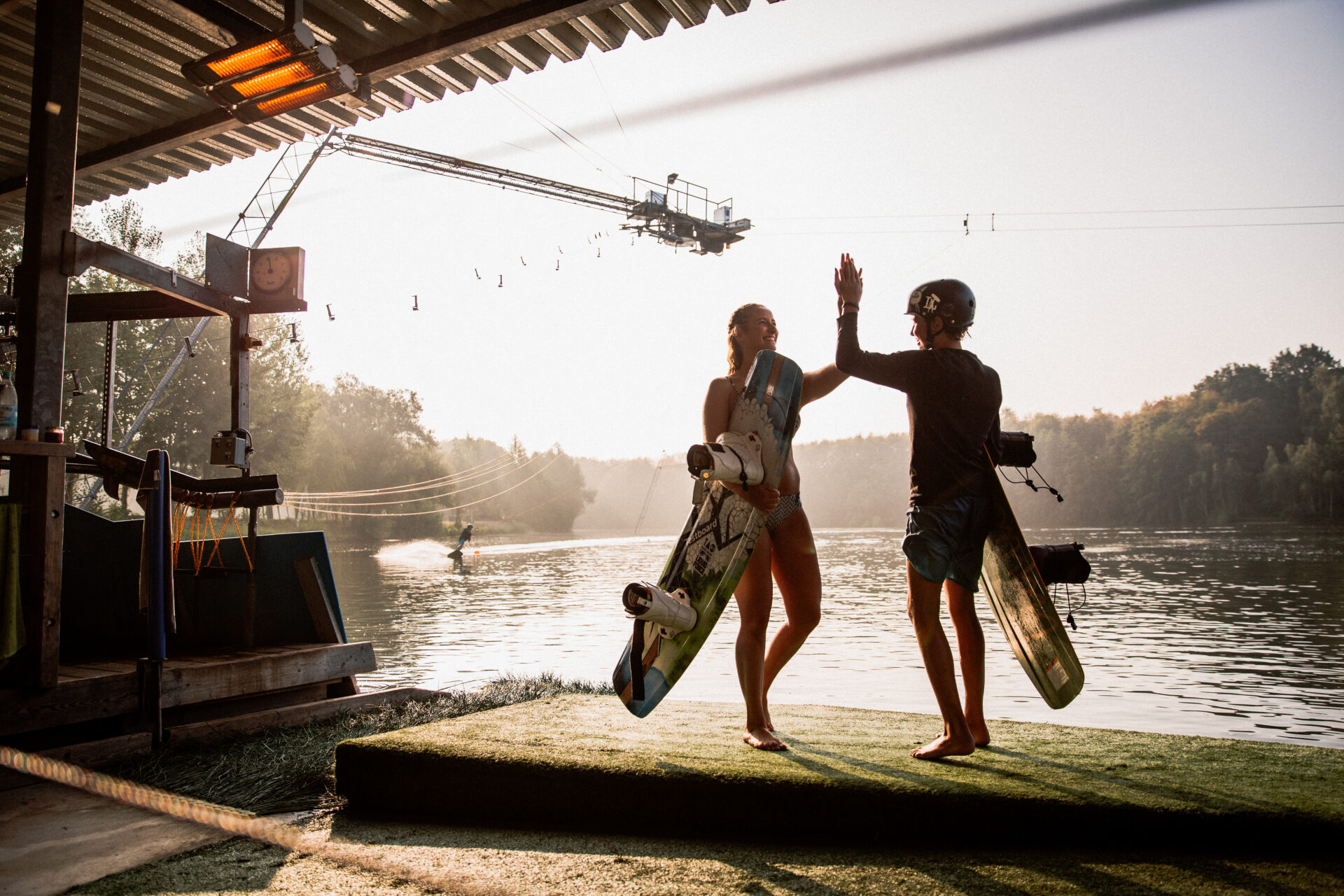 Exclusive cable rent
Rent a cable exclusively for you and your group. Discover free dates in our overview and enjoy two hours of pure riding fun.