Regular offers
To book a course, you can simply add your children as family members and then manage the booking. Register here first. Then select a desired offer.
Different ways of payment, fast and save
Bambini Course
The perfect offer for first attempts at riding waterski at young age. Every saturday and sunday morning for one hour at our mini cable.
Age: 6 – 10 years
Included: Equipment & Instructor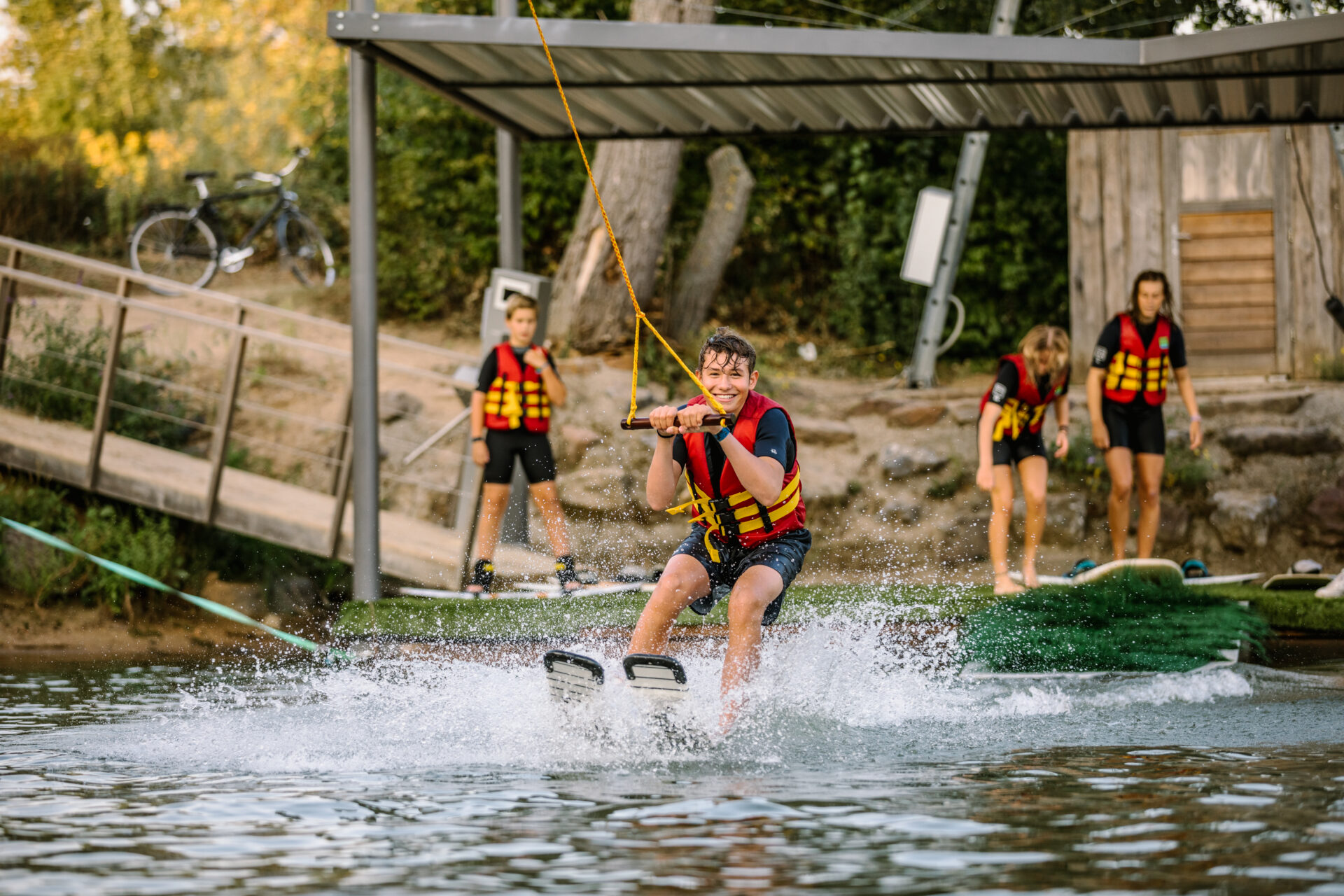 Schnupperstunde
Older Children from 10 years can practice water skiing in the Schnupperstunde at the mini cable. Lots of fun for sure.
Age: 10 years and older
Included: Waterski & Life vest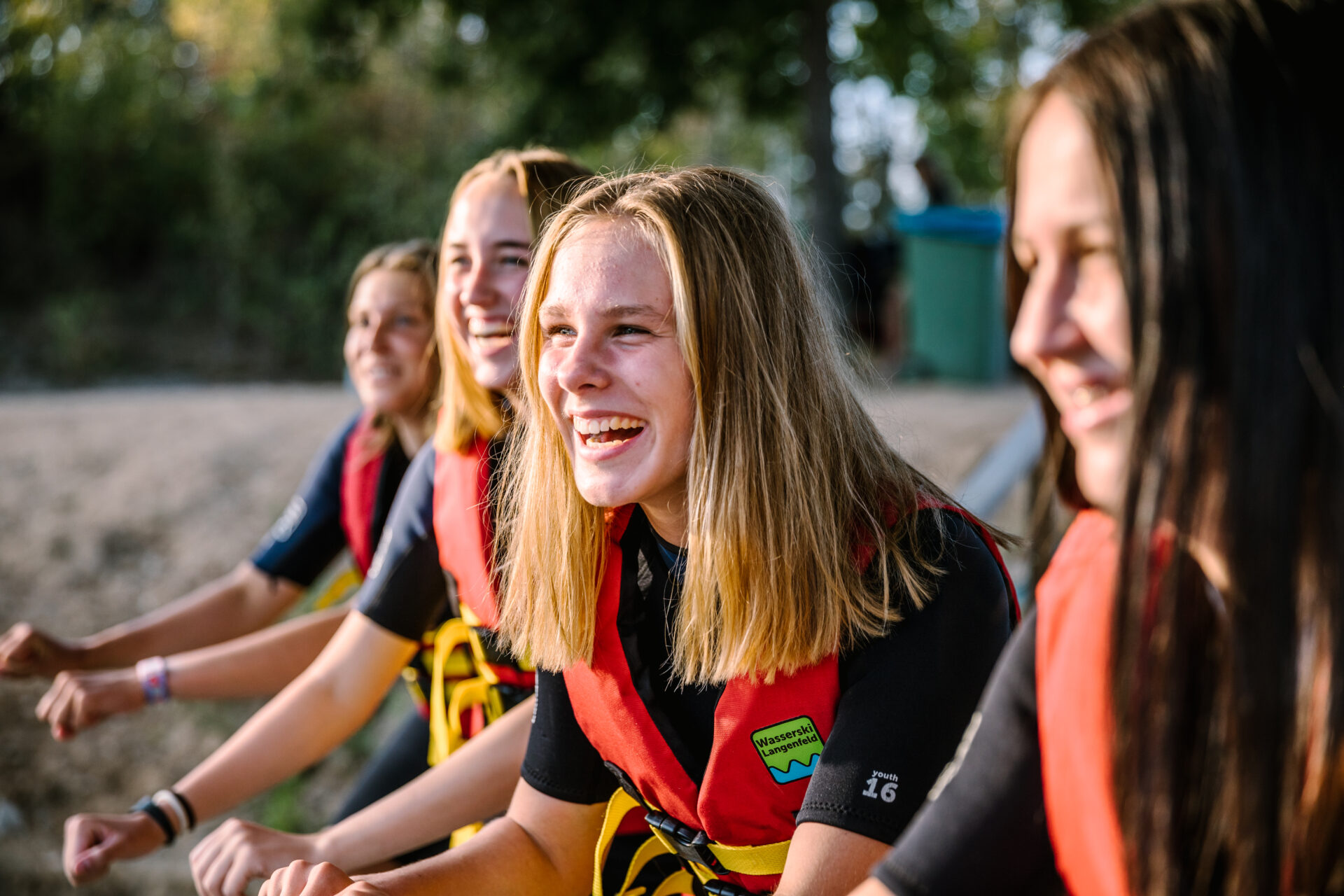 Kids Session
Kids only! At reduced speed and with two coaches, waterskiing and wakeboarding will be practiced on cable 3 for two hours.
Age: 6 – 16 years
Included: waterski, life vest and coaches.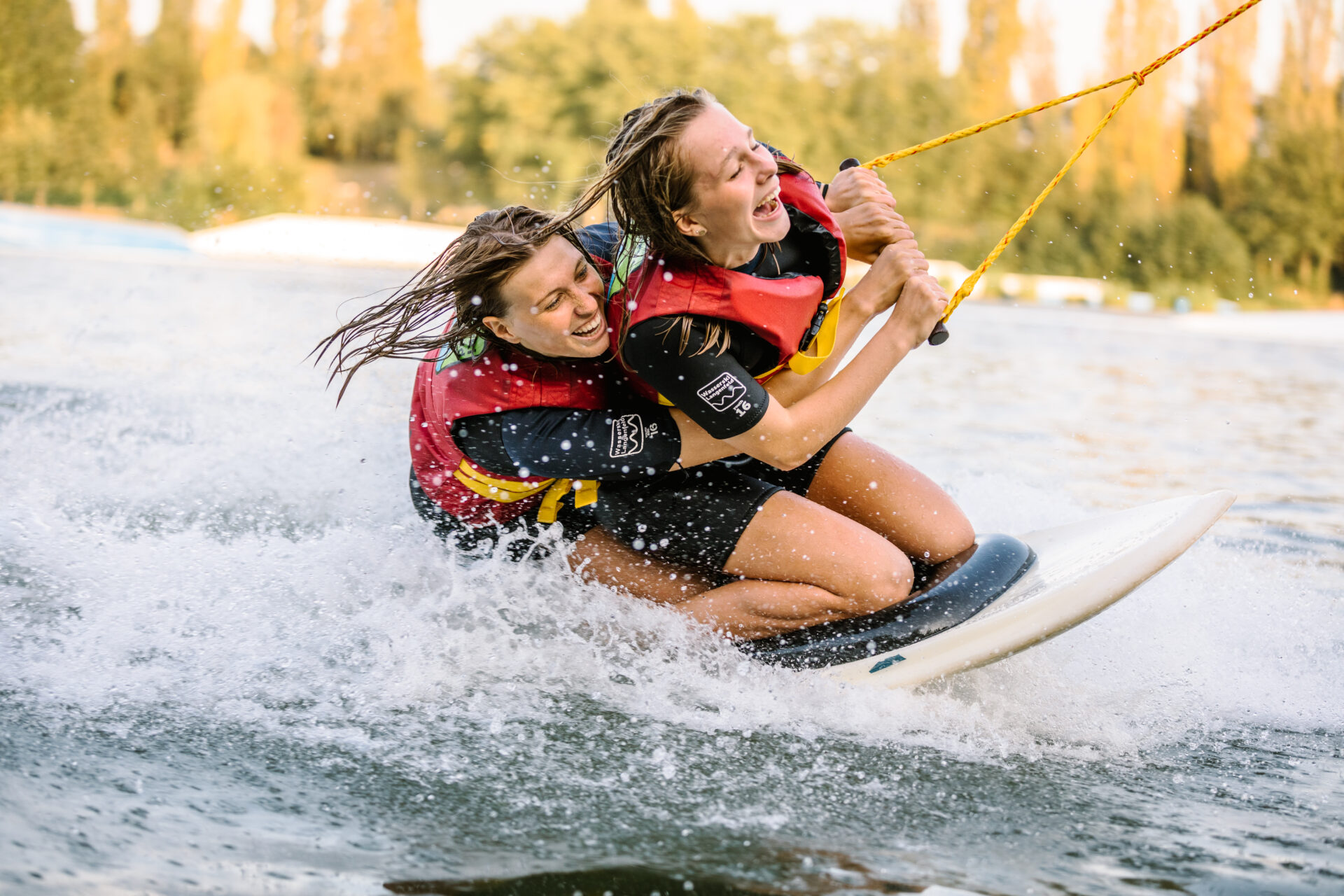 Kids birthday party
The very special birthday for kids up to 14 years: book the mini cable exclusively!
Within 1 hour up to 10 kids can learn how to waterski at mini cable 6.
Dates:
Mon – fri: all day
Sat & sun: 8 am – 11 am
Included:
waterski, wetsuit, life vest and instructor.
Vacation courses 2022
Learn water skiing or wakeboarding together with other kids. The courses take place during the week for 1.5 hours each.
Included: water ski, life jacket, wetsuit & two instructors.
Note: For the Easter and Autumn vacations the water temperature can still be very low. We therefore recommend buying neoprene socks and gloves.
Vacation course
(10 – 16 years)
Vacations are for wakeboarding with friends. Hit the water and have a great time! In a group of maximum 25 participants, the kids first learn how to water ski and then how to wakeboard.
Mini-vacation course
(6 – 10 years)
Water skiing made easy. In a group of maximum 15 participants the younger kids will learn water skiing in no time. Fun guaranteed! Recommendation: Visit the bambini course first.