Learning made easy
Would you like to learn how to waterski or push your wakeboard skills to a new level? In our courses we'll teach you everything within a small like-minded group, before riding in our public sessions.

One-time prices plus 5,- (RFID-Wristband)
Different payment methods, fast and save
Schnupperkurs
Never tried waterskiing or wakeboarding before? We are happy to teach you! Make your first attempts at riding at the mini cable for 1 hour. Limited number of participants.
Recommended from 10 years
Included: Teacher & equipment
Bambinikurs
Every weekend from May until the end of September we teach waterskiing to Bambinis aged 6-10 at the mini cable. Requirement: The children must be able to swim safely.
Age: 6 – 10 years
Included: Teacher & equipment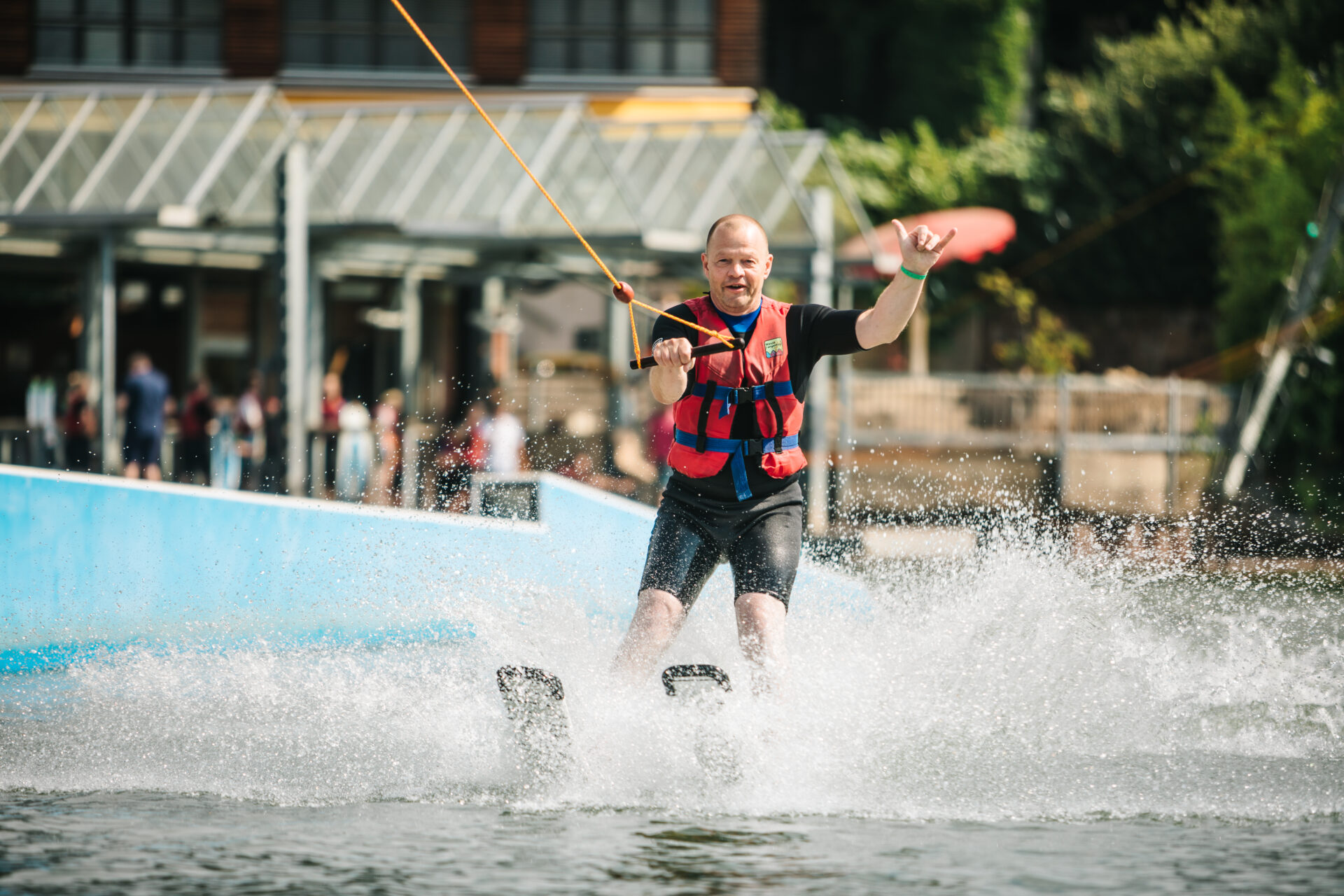 Anfängerkurs
In the beginner course you'll learn how to do turns on waterskis or on the wakeboard. From May until September every Saturday and Sunday from 10 to 11 am (cable 1).
Age: from 6 years
Included: Teacher & equipment
Advanced only!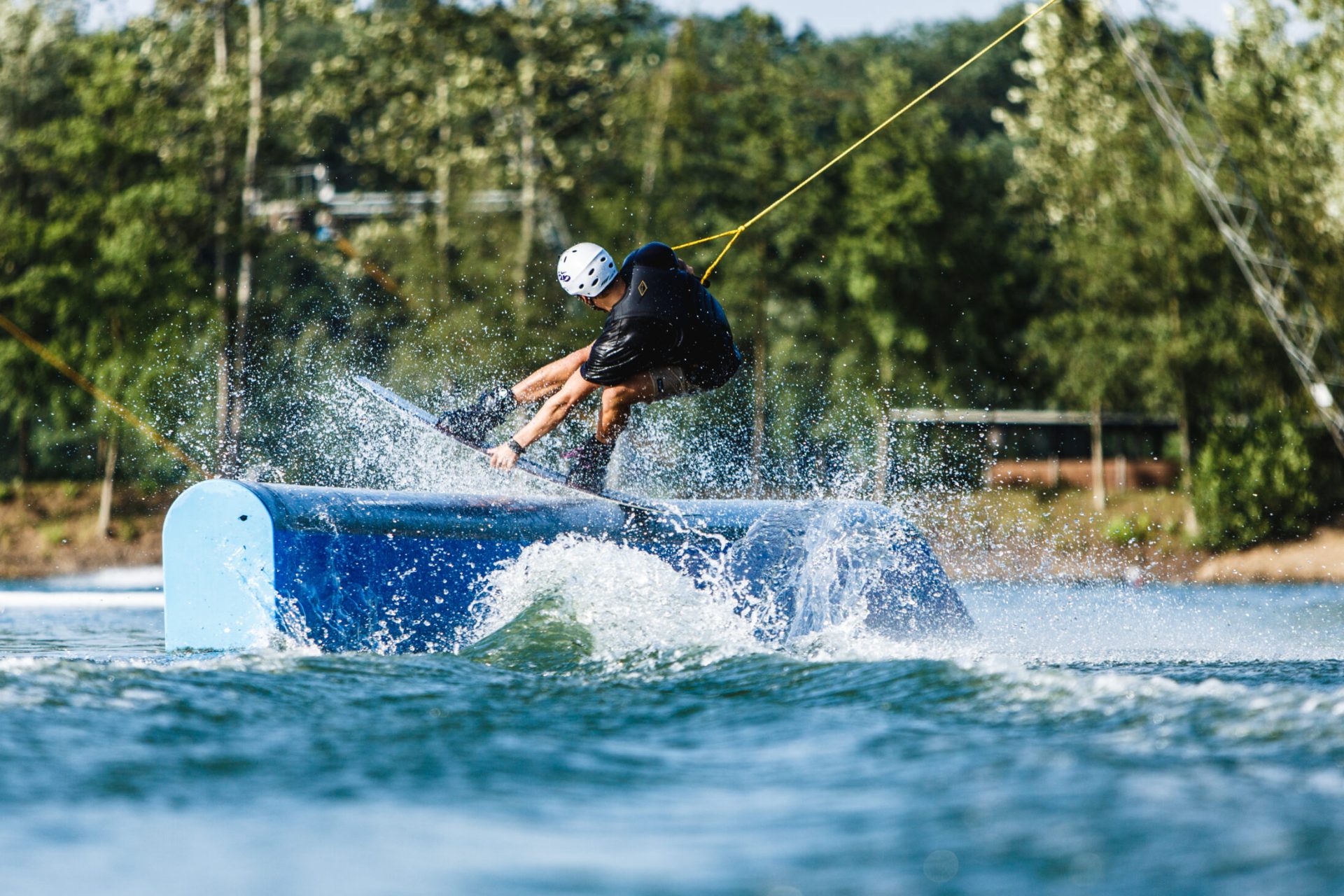 Wakeboardkurs 2.0
Conquer the first feature or learn to do an air trick. From May to end of September we'll help you take your riding to the next level.  Every 2nd Monday of the month.
Requirement: safe riding & your own equipment is recommended
Included: Instructor & Life vest
With over 40 years of experience, we are passionate about training water skiing and wakeboarding. During this time we have developed into the leading center for the fastest learning success, optimized equipment and fun on the water. Our team always aims to convey joy and fun on and around the water to everyone. Be it with your first attempts on the water, or with new tricks after you are already good at riding.
Advantages
reusable
Contactless payment at ticket counter, kiosk & shop
Go to the cable directly with your prebooked online ticket
Linked with your prepaid account
RFID System
What is it and how does it work?
Your online ticket is stored electronically on your RFID wristband and gives you access to the cable. You buy the wristband once at your first visit for 5,-. After that it can be used again and again.
Offers especially for kids
Our Kids Corner provides all offers tailor-made for children from 6 years. With the help of our instructors the kids will learn how to waterski in no time.
Bambinikurs
Kids Birthday
Vacation courses